CyberCité is an expert agency in Search Marketing.
From strategic development to operational implementation, more than 130 employees, spread over 5 agencies in France, support clients in acquiring new audiences and generating targeted traffic, through their 6 areas of expertise: SEO, SEA/Media, Social Ads, Content Marketing, Data
Analytics & Conversion and Research & Development. These complementary skills, vectors of growth, allow the CyberCité agency to contribute effectively to the development of their clients' business.
A wide range of tools to manage acquisition strategies
CyberCité relies both on an R&D team that designs and produces tools adapted to the needs of its customers, but also on a strong mastery of "martech" tools related to its favorite levers: SEO/SEA analysis, benchmark, help to strategic decision-making, editorial design, advertising platforms, audience measurement tools… "Our strength is already to perfectly master the best tools on the market, first and foremost the Google, Meta, Microsoft or Amazon platforms. At the same time, we have also been able to develop our own tools in the DataGarden software suite. This allows us to combine our business insights and visibility coverage analysis data with those collected through various market tools, to determine the best strategies for our clients. Recently, we have developed new functionalities, in particular the detection of opportunities and the identification of the best content clusters", specifies Alban Renard, Director of Expertise at CyberCité.
A partner approach more than a service provider
CyberCité is positioned as THE partner for the digital performance of its customers. "We help our clients to better understand their digital ecosystems, their potential, as well as their data, which tends to become increasingly rare and fuzzy, with the GDPR and the gradual disappearance of third-party cookies. Our very high level of technical expertise in search marketing, the significant diversity of our clients, our ability to demonstrate pedagogy, our transparency and our pragmatism, allow us to gain the trust of our clients and to work with everyone in partnership logic. Our ambition is precisely to support them and give them the means for their digital performance. This is why we are committed to training our clients' teams to achieve this objective", emphasizes Alban Renard. CyberCité also preaches SEO/SEA convergence. The SEO/SEA synergy is fundamental today to carry out a search marketing strategy. Google is the reference distribution medium, almost exclusive, with low transparency for the user of the engine on what is advertising or "natural". Optimizing your visibility in search means making sure you extend the scope of your actions as much as possible. On the other hand, actions aimed at optimizing a site, its user-friendliness, its loading times, as well as the adequacy between the content and the needs of the Internet user, will serve the two levers in the same way. Therefore, it is easy to understand why it is necessary to use both SEO and SEA solutions to capture more audiences and generate the most qualified traffic possible on your site. This has been observed for a long time by CyberCité, which has chosen to organize itself in "Synergy" mode, with multidisciplinary teams, SEO and SEA.
Data at the heart of strategies
CyberCité now intends to continue its openness to data and audience measurement, with this desire to maintain the volume and quality of data as high as possible for its customers. The agency also wishes to develop on the Content Marketing part, with an Inbound and Leadgen perspective.
For more information : www.cybercite.fr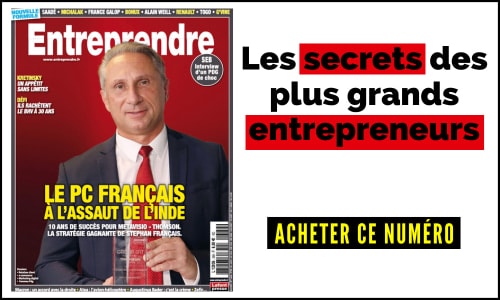 #expert #agency #Search #Marketing #service #digital #performance